Rangeline was originally based out of Royal Palm Beach Florida. Rangeline's new corporate office and main Service Center is now in West Palm Beach Florida
We have two Rangeline Tapping Service Centers located in Michigan and Lakeland Florida, as well as new services centers opening soon in North Carolina and Texas so we can respond to our customer's needs quickly.
Rangeline is active in our industry and supports many organizations like:
Wet Tapping and Hot Tapping are synonymous terms describing the cutting of a hole in an existing pressure main. A Tapping Sleeve and Valve are used to cut a hole in the main while under pressure, providing a permanent branch connection. This can be performed on all types of pipe and under many flow and pressure conditions without Interruption to the system.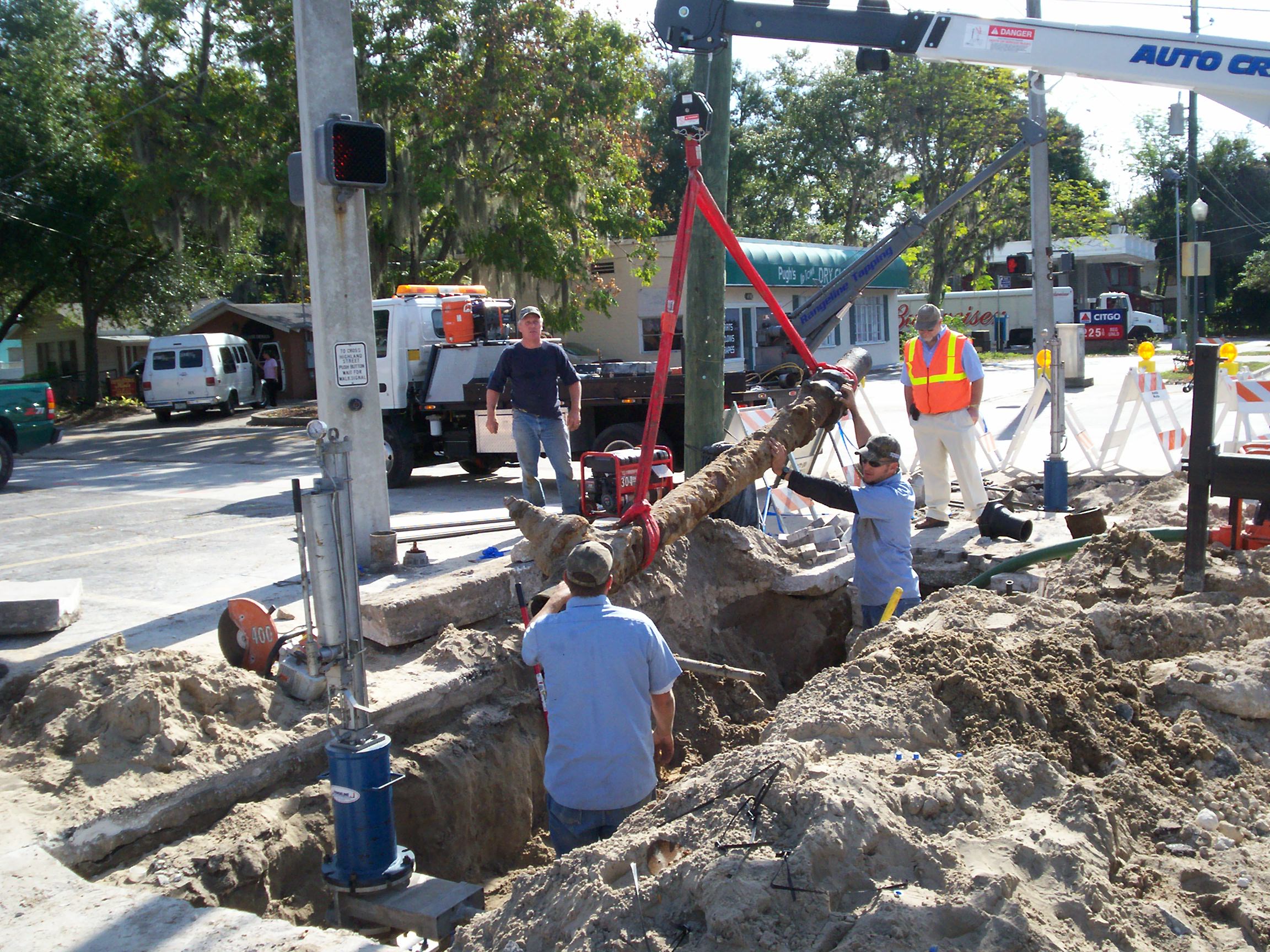 Line Stopping is a cost effective way to maintain, modify and repair various types of piping systems without shutting them down. Some applications include replacement or repair of existing valves, damaged or obsolete mains, and creating a permanent or temporary bypass to an existing section of pipe or line while maintaining flow in the main.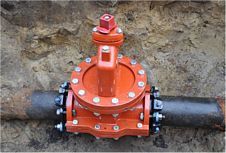 Valve Inserting is utilized when existing valves are broken, buried or are too far from a needed shut-off point where a permanent valve is required. A Valve Insert can be installed while the product flows through the pipe with no interruption or loss of product. We are capable of inserting valves with working pressures up to 250psi.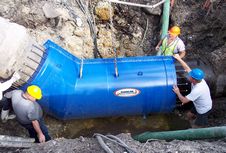 Rangeline offers custom fittings for a variety of applications. If your project requires special custom manufactured materials, Rangeline offers different types of Tapping Sleeves, Line Stop Fittings, Re-pair Clamps and Custom Repair Enclosures.
Rangeline offers over 20 years of engineering experience providing innovative services to construction and engineering companies. We offer a "5 Step" program for your Wet Tapping, Hot Tapping, Line Stopping and Valve Inserting applications. Let us help you evaluate your best options while your project is still in the planning stages.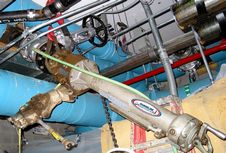 We offer Taps and Line Stop installation for all types of mechanical and industrial applications such as steam, chilled water or hot water. With an extensive background in commercial and industrial settings, we can provide many of our same services on all types of pipe, products and systems for you or your clients manufacturing business.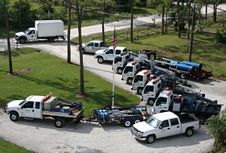 We are at your service 24 hours a day 7 days a week and 365 days a year. We stock fittings for most applications and have equipment, material and service technician's standing by. We can be ready to mobilize within an hour. Please call our toll free "Emergency" Hot line number at 1-800-346-5971 for immediate assistance.