With Over 25 Years of Pipeline Service Experience We Deliver Sound Results with Pride and Integrity.
Rangeline maintains and operates the largest selection of "State of the Art" Tapping and Line Stopping equipment in the Country. You can expect precision line stopping, hot tapping, wet tapping and valve inserting services along with engineered custom fittings. Our Emergency Response Team is on call to minimize your business disruption during repair and maintenance. Service technicians are standing by throughout north America, 24 hours a day, 365 days a year with equipment, material and the expertise you need to solve your piping problems.
Avoid Downtime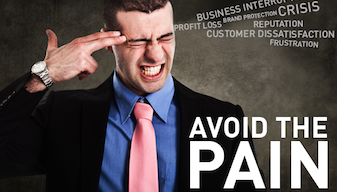 Utilizing Custom Tapping equipment, RangeLine Tapping Services Inc. is capable of performing both small and large diameter Taps, Tapping Sleeves and Line Stops on all types of pipe. Rangeline offers 24-hour emergency services, with a fully stocked Line Stop fitting inventory. We pride ourselves on having the right part for the job.
Trust Experience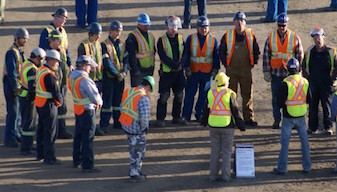 Certified Underground Utilities Contractor, License CU-C057091. Member of the National Utility Contractors Association of America (NUCA); Underground Utility Contractors of Florida (UUCF); Michigan Infrastructure & Transportation Association (MITA); (AWWA) and The American Society of Civil Engineers (ASCE).
Engineering Services
Rangeline Tapping Services offers innovative engineering services to engineering companies. Try our new 5 Step Program for your Wet Tapping, Hot Tapping, Line Stopping and Valve Inserting applications. Rangeline can assist you with all your engineering needs. When it comes to piping let Rangeline's vast experience come up with the solutions.
Industries Served
Water & Sewer Municipalities

Pulp & Paper

Power Generation

Chemical

Manufacturing

Goverment
"…He went out of his way to get the job done…to say the workspace was not perfect would be a gross understatement"
Just wanted to thank you guys…Chris did an outstanding job!! Tapped and gone in less than 25 minutes!
…Chris did a great job on the Insert Valve Tap and letting me know what he was doing step by step. I was very impressed with your field crews.
"…Ryan was very professional and knowledgeable of the work he was doing. He hit the ground running and did not stop until the work was completed. I would be very proud to have such a young man on my team as I am sure you all are. Thanks for a great job. Look forward to working with Rangeline in the future."
Thank you for years of quality service and employees like Kimberly who truly understand customer service.
Our hot taps were completed yesterday. Johnathon arrived early, with an excellent attitude, well prepared, and professional.